Metal Bondage Dreams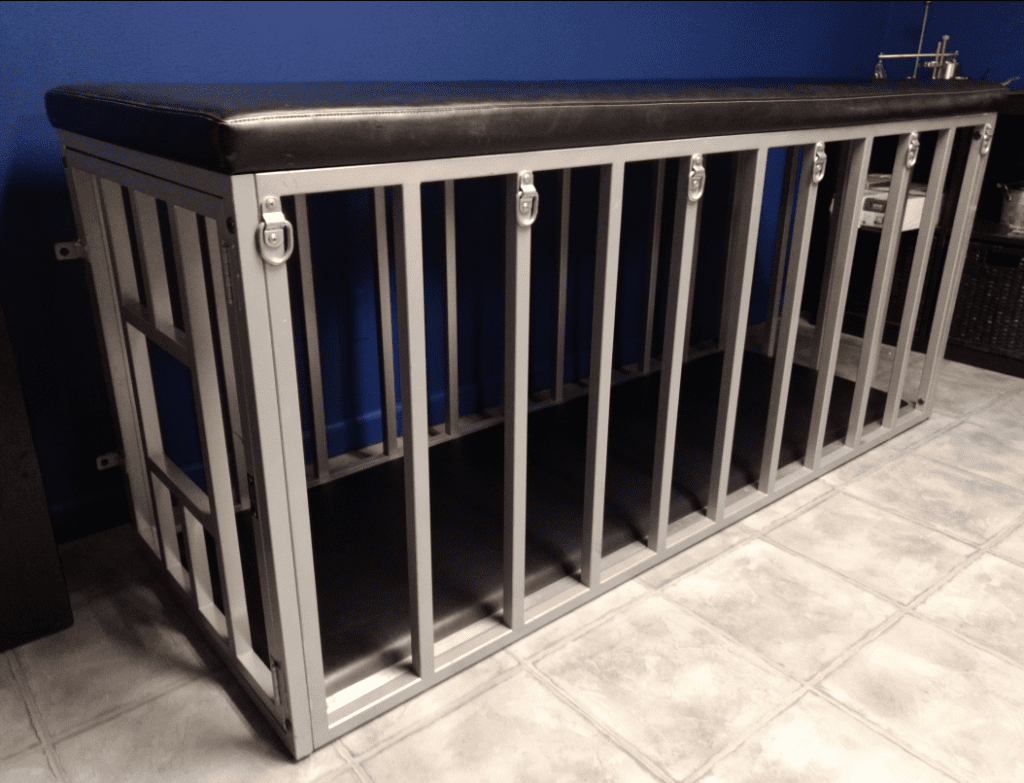 Our newest piece, the Sonny Black steel cage table is awesome! With 12 tie-points around the top, padded top with head hole, side-entry cage with "feeding" hole, and padded inside. It's comfortable enough for an overnight stay, and can accommodate taller slaves without cramping muscles and plenty of space to stretch out. The wide bars reduce the claustrophobic feeling, but it certainly feels quite pleasantly confining while inside! It really has so many uses I'm still discovering and is my current favorite piece of equipment.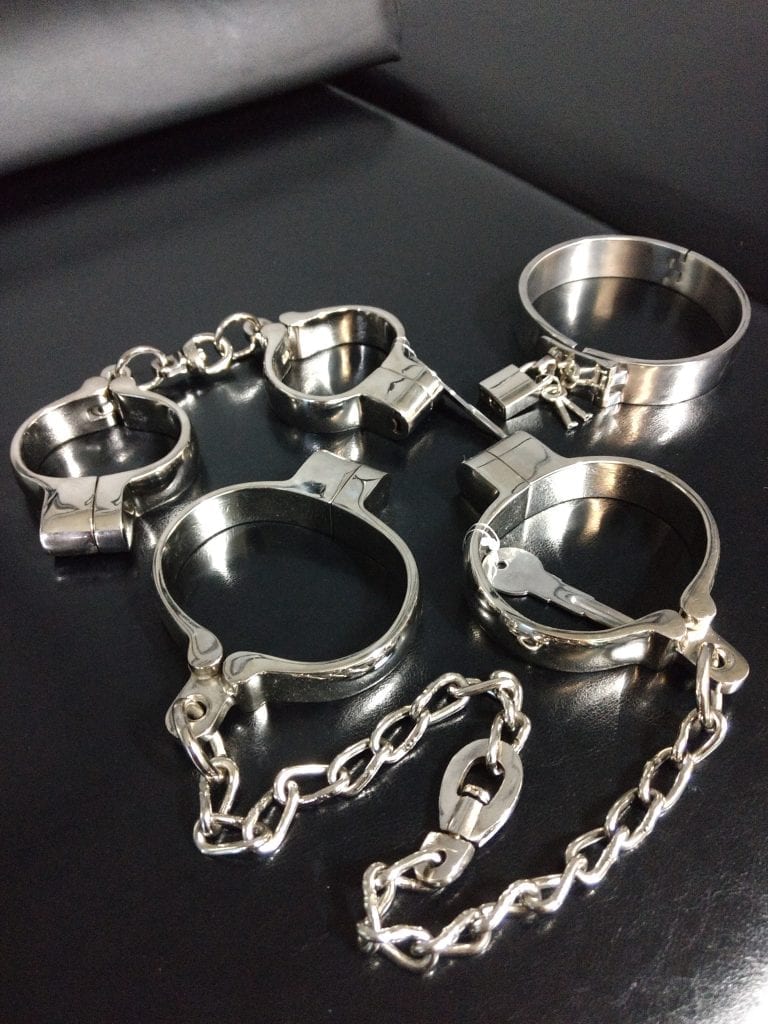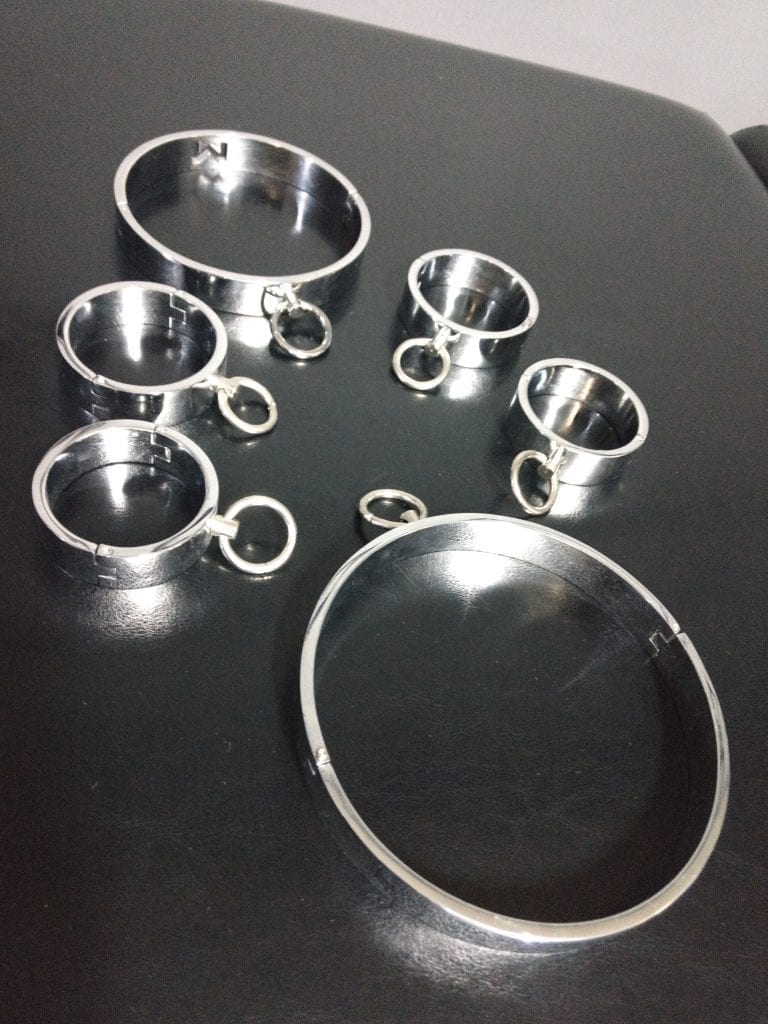 One of my favorites for classic metal bondage is a shiny set of ankle cuffs, wrist cuffs, and a wide locking collar. Nothing quite like the inescapable feeling of the lock clicking around your wrists, ankles, and neck with the cold steel pressing against warm skin.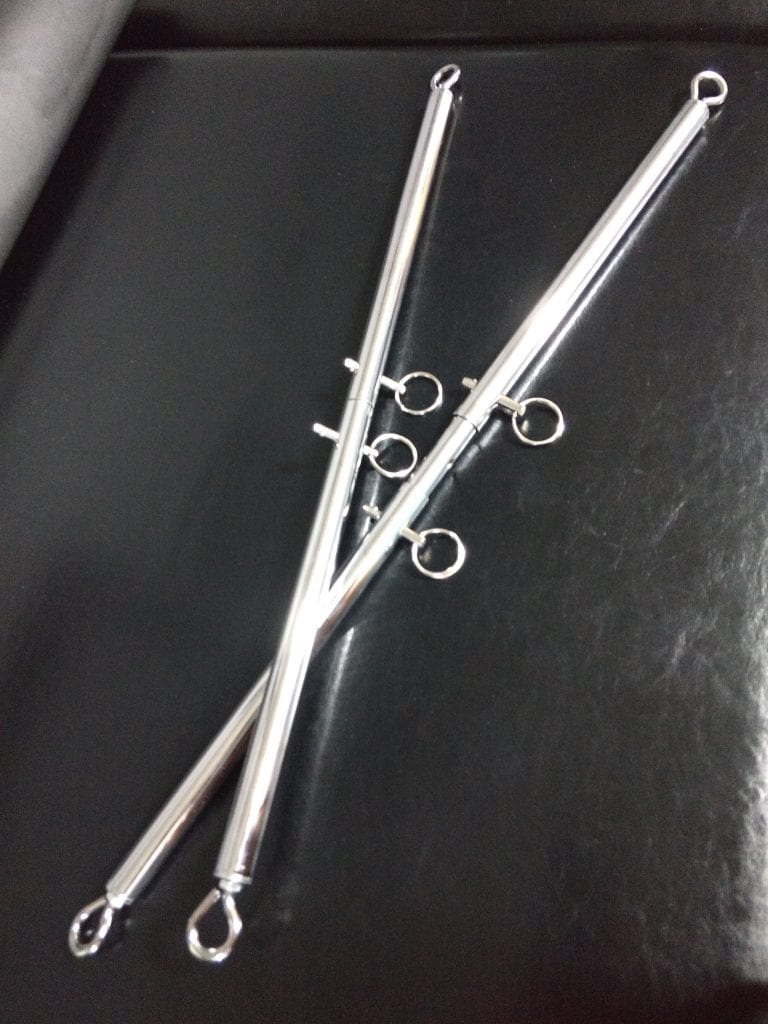 Another classic metal bondage piece, these adjustable steel spreader bars pair perfectly with rope, leather bondage cuffs, or more steel! They hold the ankles and/or wrists apart at whichever width you desire.
An incredible gift from a Studio Sanctuary member, this powder coated metal Shrew's Fiddle is much more intense than it looks! Locking around the neck, it holds the wrists together. The victim is forced into a prayer-like position, as the wearer much hold the wrists together and hold the weight of the apparatus off the neck so it doesn't press into the collarbone. For only the most intense metal bondage sluts!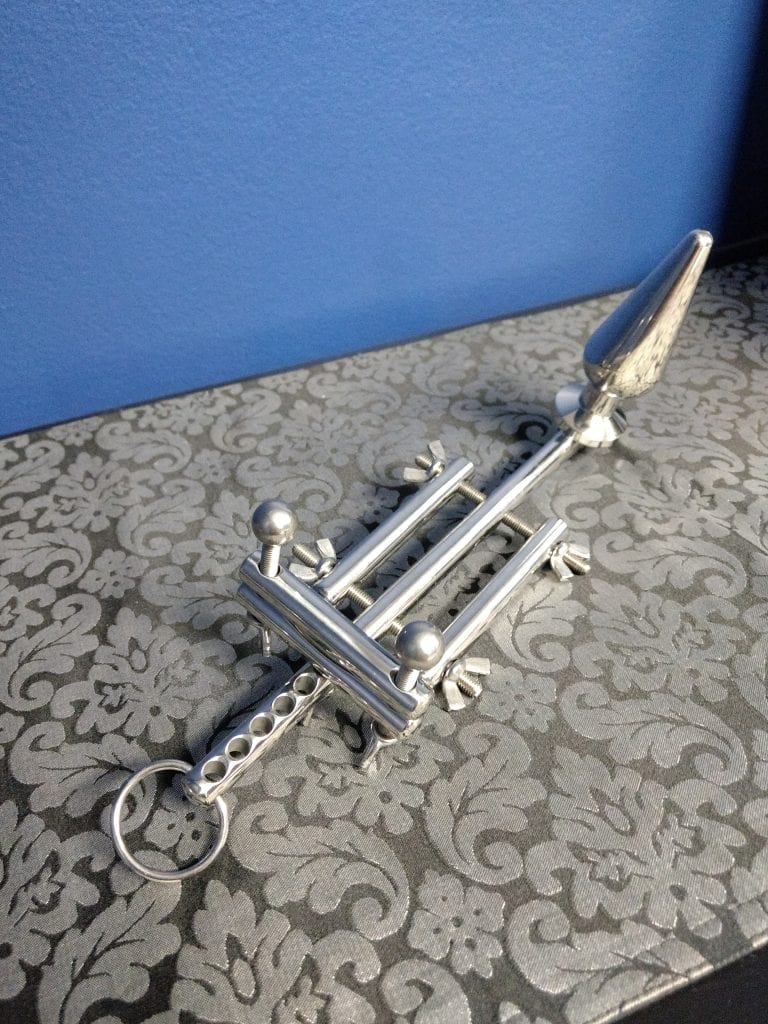 This intense piece is called the Ultimate Male Lockdown system, and for good reason! The buttplug (removable) slides in, while both balls are vice clamped separately. Finally, the penis is clamped in place in a vice as well. Are you up to the challenge of holding this in? Will you have much of a choice?

Is there anything more fear and excitement educing than a shining steel tray of steel CBT toys? It may all look a bit intimidating and frightening to the uninitiated. On this tray you'll find a ball stretcher, a ball crusher, two sets of the spiked "Kali's Teeth", a chastity ring, two different chastity cages (each one differently strict!), a cruel clamp, a spiked vice, and a weighted ball hitch. Let one of our Dominants introduce you to one of these very strict toys.