As of this post, our phone service provider is unable to send text messages to most Verizon and AT&T customers and other cellular providers, that use Verizon or AT&T towers, due to a partial system outage. We can receive text messages from all cellular providers, so our inability to respond is quite frustrating for us. This affects all of our business lines and business cell phones, so it affects the scheduling desk and all the staff. Our phone service provider has no ETA for resolution as they are working with Verizon and AT&T to...
read more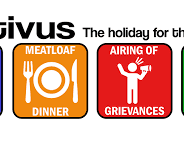 Due to the novel coronavirus, we know that this will be a bit of an odd holiday season. Many of you aren't traveling to be with your elderly parents and many of you are opting out of large family gatherings. The end result is that some of you are flying solo for Christmas Eve and Christmas. Fear not as the studio is open every day of the year including Christmas Eve and Christmas.For Christmas Eve, we have our normal flexible availability for our staffers. Miss Kelle Martina, Miss Madison Volt, and Miss Natasha Zare are available from...
read more
Despite circumstances, we hope that everyone has a pleasant holiday. Due to Thanksgiving, we have limited staff availability for the day. Here's our staff availability for the holiday:8am ET until 4pm ET – Miss Natasha Zare and Miss Kelle Martina4pm ET until 8pm ET – Miss Kelle Martina8pm ET until Close – Miss Madison Volt and Miss Kelle Martina
read more
Metal bondage is only for those who crave completely inescapable restraint. The cold steel offers no give – no escape. Whatever position you are put in, you are locked in place. I'd like to see our metal bondage collection expand even more. It's certainly a very intense experience for those who crave complete control. Chain-linked Hamburg-8 Quick Snap Shut Handcuffs PURCHASED BY A.P. Hamburg-8 Leg Irons Ankle Restraint PURCHASED BY A.P. Heavy Stainless Steel Neck + Wrist Stocks Heavy Stainless Steel Wrist + Ankle Stocks...
read more
Forced Bi is a popular fetish – especially when it comes to my fetish videos. Forced Bi category videos are some of my top sellers. Sometimes called "Coerced Bi" or "Bisexual Encouragement". It's not truly "forced" after all! 😉 Recently, Forced-Bi.com reached out to me regarding an interview about my thoughts and feelings behind the fetish! If some of the verbiage seems odd, it's because it was conducted in written form, with multiple choice and freeform answers. I promise I'm not a...
read more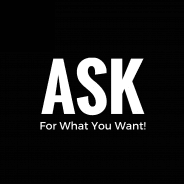 Since I completed my extensive training with Studio Sanctuary in June of last year (2019), a lot of people have asked me what I've learned and there is so much that I could write a book. The most valuable thing I have learned is so simple and universal that it seems ridiculous that it is something I had to learn, but here it is: Ask for what you want! It almost sounds stupid, doesn't it? But I don't do it consistently in life. I don't know anyone who does. I've drunk an entire, wrongly made, almond milk mocha because it seemed like an...
read more
Our newest piece, the Sonny Black steel cage table is awesome! With 12 tie-points around the top, padded top with head hole, side-entry cage with "feeding" hole, and padded inside. It's comfortable enough for an overnight stay, and can accommodate taller slaves without cramping muscles and plenty of space to stretch out. The wide bars reduce the claustrophobic feeling, but it certainly feels quite pleasantly confining while inside! It really has so many uses I'm still discovering and is my current favorite piece of...
read more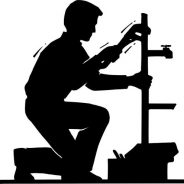 The property owner for our commercial complex is performing major supply line plumbing work on our building on Wednesday, May 22nd, and Thursday, May 23rd. On Thursday, May 23rd, the studio will be closed from 8:00am until no later than 6:00pm ET while this work is being completed. Thank you for your understanding!
read more