Blair Dumont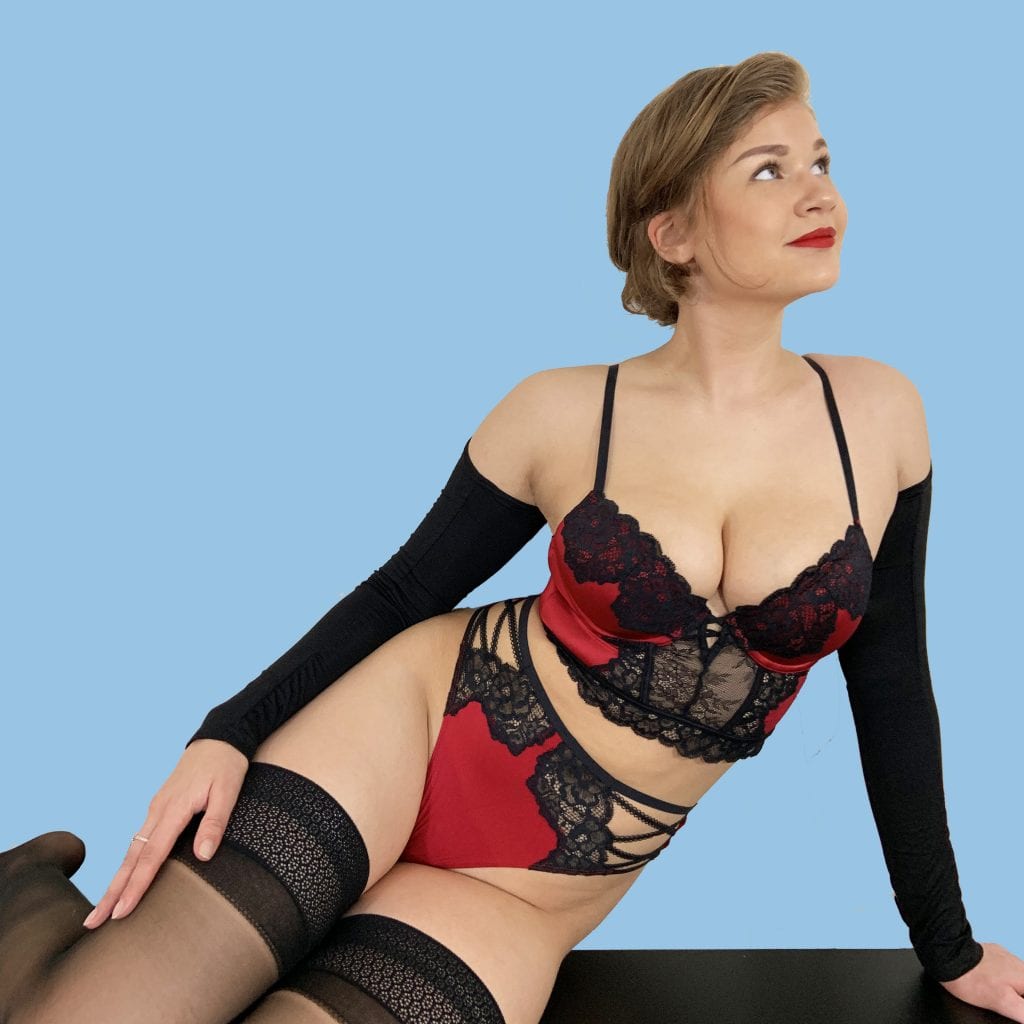 | | |
| --- | --- |
| Email: Blair@BlairDumont.com | Shoe Size: 8 |
| Height: 5′ 7" | Birthday: Nov 23rd |
| Eyes: Hazel | Weight: 135 |
| Complexion: Light/Medium | Bust: 34DDD |
| Orientation: Queer | Hair: Light Brown, Medium Length |
I am Blair Dumont. I use my background in the arts and communication to craft scenes that stay in your mind long after our session has ended. Although I am newer to the professional BDSM world, I have received incredible mentorship that has been blended with my overflowing personal interest in BDSM and kink play!
As a non-binary individual, I use the gender-neutral singular they/them pronouns, and the non-gendered honorific "Mx" (pronounced "Miks"). This acknowledgment of how my identity exists outside the rigid guidelines of binary gender empowers me to be the unique BDSM player that I am. I enjoy taking on roles that challenge or unravel your feelings on gender – giving sessions with me a special psychological element that allows us to exist beyond the visual perception of who we are. I can help you change the way you think about gender in your own life!
I am 5'7", with dark blonde hair, bright eyes, light freckles, and pouty lips. I have been described as "adorably intimidating" because of my sweet face but strong presence. I love that this duality allows me to tap into soft sensuality and strict sadism all at the same time! My strong body, complete with natural curves, is a source of confidence for me during sessions. Exercising physical agency is what keeps me feeling powerful, and at-my-best!
I am an artist and educator. My artistic background is comprised of work in the visual arts, and formal training in performance-based dance. As an educator, I specialize in ESL (English as a Second Language); I have been fortunate enough to teach here in the U.S., and internationally. These passions lend themselves to my work as a professional BDSM player, as they allow me to bring creativity and nuanced communication styles to my sessions! Beyond the worlds of visual art, dance, and language acquisition, my interests include reading, hiking, traveling, and playing video games. These are my main forms of relaxation and restoration!
My personal approach to Dominance prioritizes direct communication, personalized training, and a desire to craft scenes that will help you achieve your fullest submissive potential. Although I am a true sadist at heart, I have discovered that all of my session enjoyment revolves around TPE (total power exchange) and slave training. Therefore, my session interests are highly limited reflecting that.
Gender-bending within a TPE structure is also one of my great interests. I enjoy creating scenes for you that are focused on serious feminization, cross-dressing, and exploring new personal realms.  I am also very creative with humiliation scenes, bondage, and role-play – especially if I get to play the teasing brat!
As a naturally Dominant person, I am still exploring my submissive side. My interest currently includes being a bottom for rope bondage. The physical experience of rope bondage is one that I very much enjoy, and I love connecting with the process of an experienced rope Top! I would like to explore the range of sensations that being a bottom can provide, as I am open to approaching activities that are mutually enjoyable. Thankfully, I am very good at communicating my limits, and which areas of play I would like to explore.
Part of what makes this world interesting is that there are constant opportunities to keep learning and to expand my approach to BDSM and kink! Every member brings something new to the table, and I love meeting their deep desires with enthusiasm and a willingness to adapt. Connect with me via social media or email; I am more than glad to answer any questions you might have before scheduling a session!
Want to send Blair a token of your appreciation?