Facility
We reside in a commercial complex minutes from John Glen International Airport and with easy highway access. We have a safe and discreet parking lot located directly in front of our entrance.
Our large, 2,400 square foot facility is clean and well-equipped. We dedicate the entire seven room space to each individual session so that you will have access to all of the equipment no matter where the scene takes you. Your session will be completely private with the staffer(s) of your choosing so you would never run into another member while visiting our facility.
Our seven room play space has something for all tastes!
The Rooms:
---
Red Room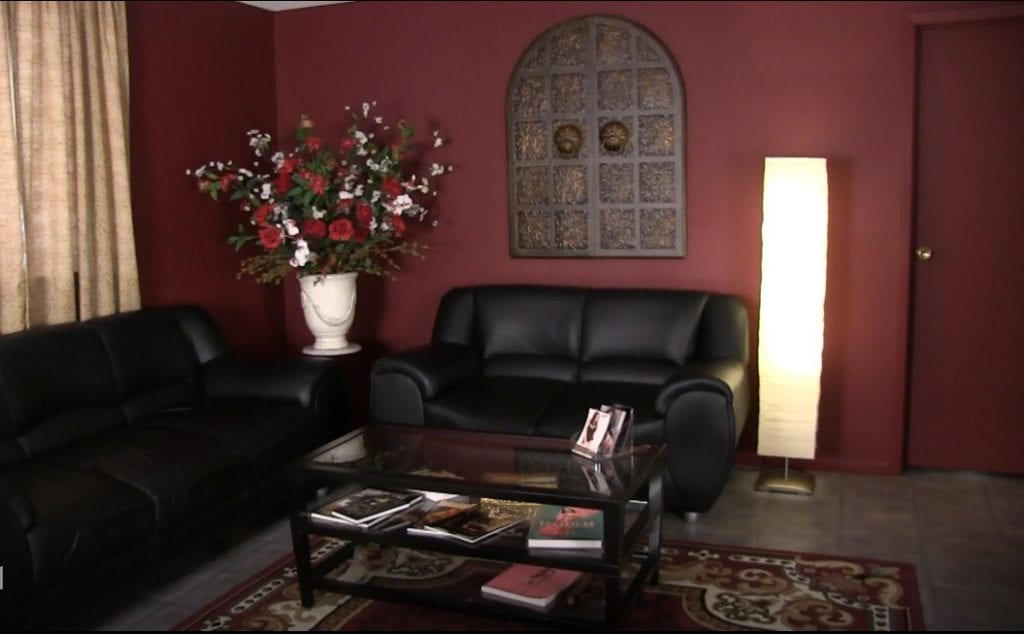 The Red Room has a cozy, living-room feel that is perfect for your initial consultation as well as domestic scenes!
---
Blue Room
The Blue Room is well equipped with with many implements for teasing, sensation play, CBT, and much more! Containing a spanking horse and a cage, it is a great space for awakening all of your senses!
---
Purple Room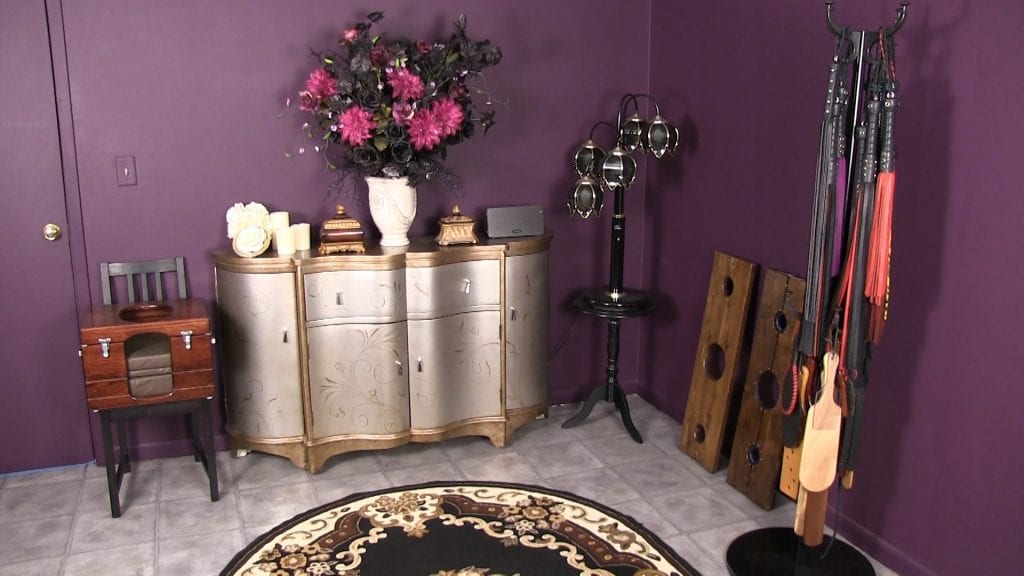 The luxurious Purple Room hosts a large bondage bed that is perfect for restraining subs of any size and equipment for corporal punishment as well as wax play and bondage!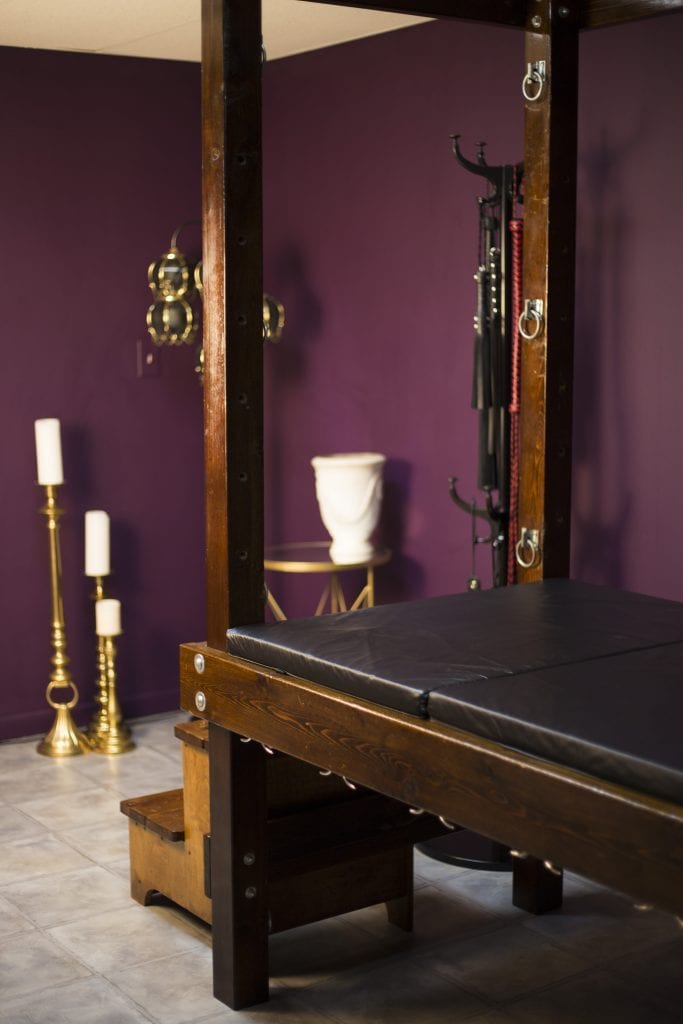 ---
Medical Room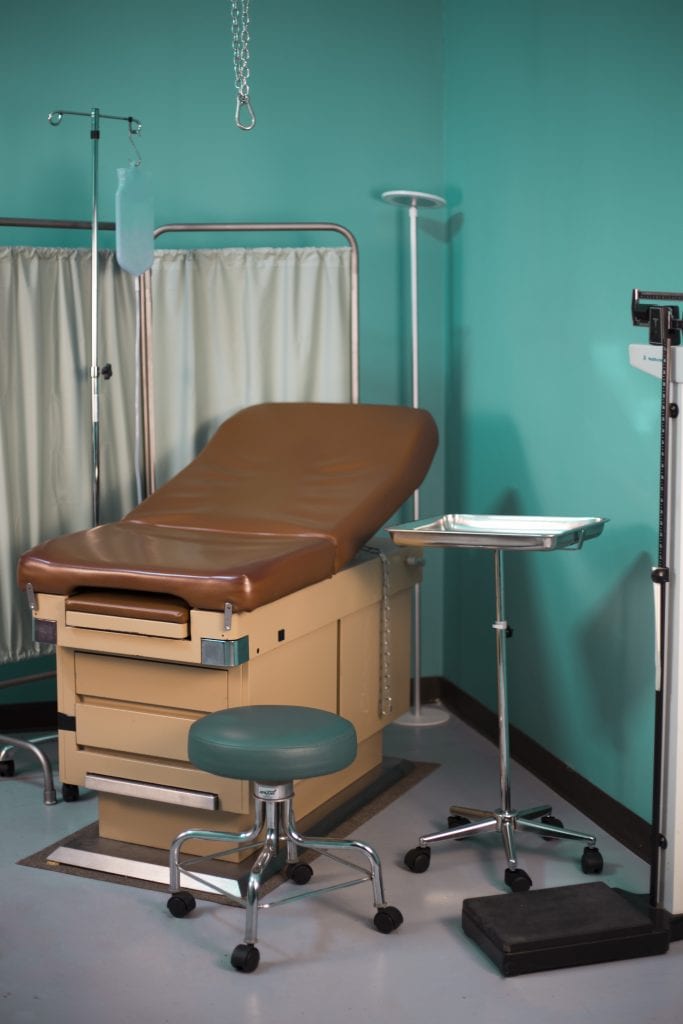 Our medical room is a medical fetishist's dream! With a vintage exam table and medical toys and props, our medical room is perfect for exploring your Doctor fantasy.
---
Grey Room
The Grey Room is our most traditional "dungeon" room. Its high ceilings are perfect for swinging a long-tailed whip or flogger and the cross will ensure that your target won't get away! Chains dropping from the ceiling make the perfect attachment points for whatever bondage fantasies you or our staff can dream up. Grid walls beautifully display an assortment of restraints, hoods, gags, spreader bars, and more!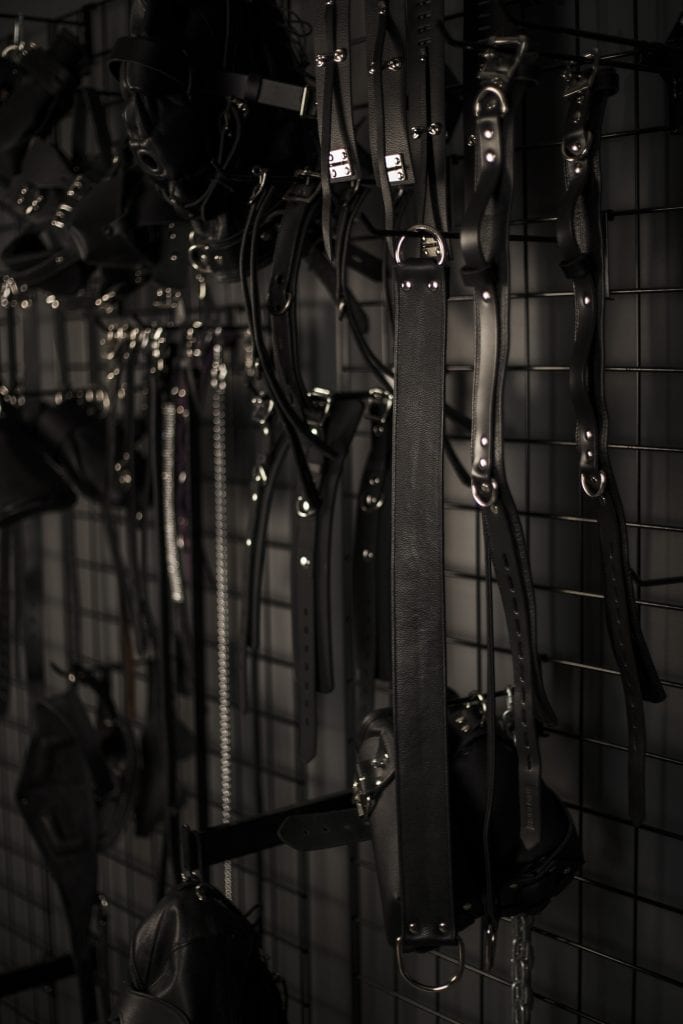 ---
Sissy Room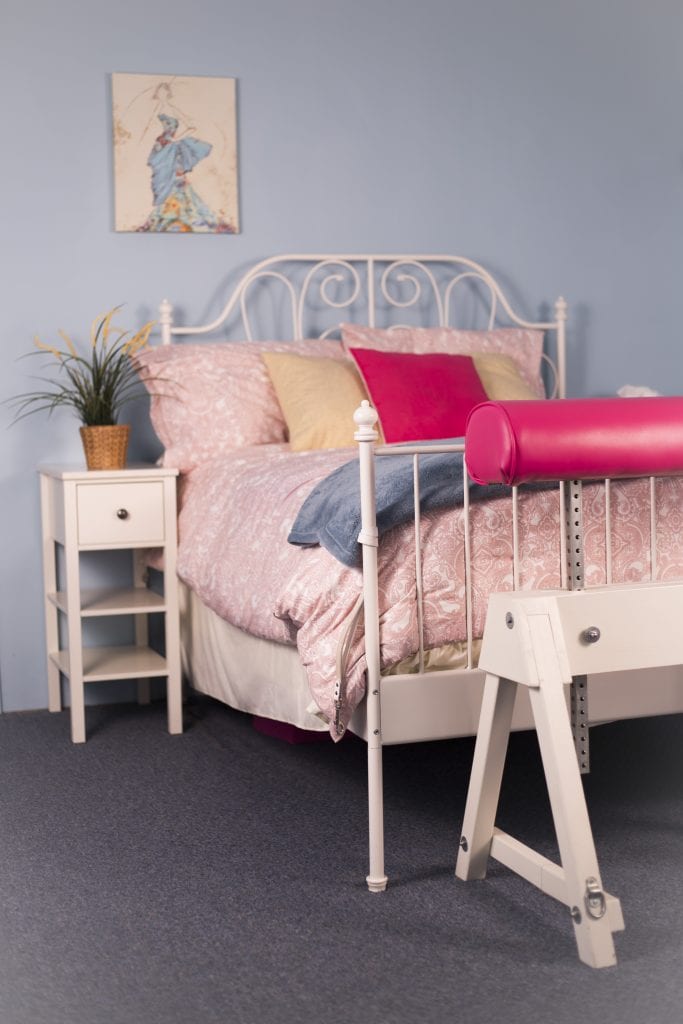 Our Sissy Room is a cozy "bedroom" that is great for feminization sessions. With a large mirrored closet containing an assortment of dresses, heels, wigs, lingerie, and more, plus a vanity equipped for any makeover, this comfortable boudoir is perfect for getting in touch with your feminine side.
---
Gold Room
With a regal feel, the Gold Room is ideal for punishment. The high ceilings leave room for our 9 foot tall whipping post with an electric winch for stringing up even the tallest submissive. It has a large, ribbon steel cage with a built in stocks that not even the most cunning could escape and a tall St. George's Chair that is the perfect height to worship your Mistress' feet!
---