Natasha Zare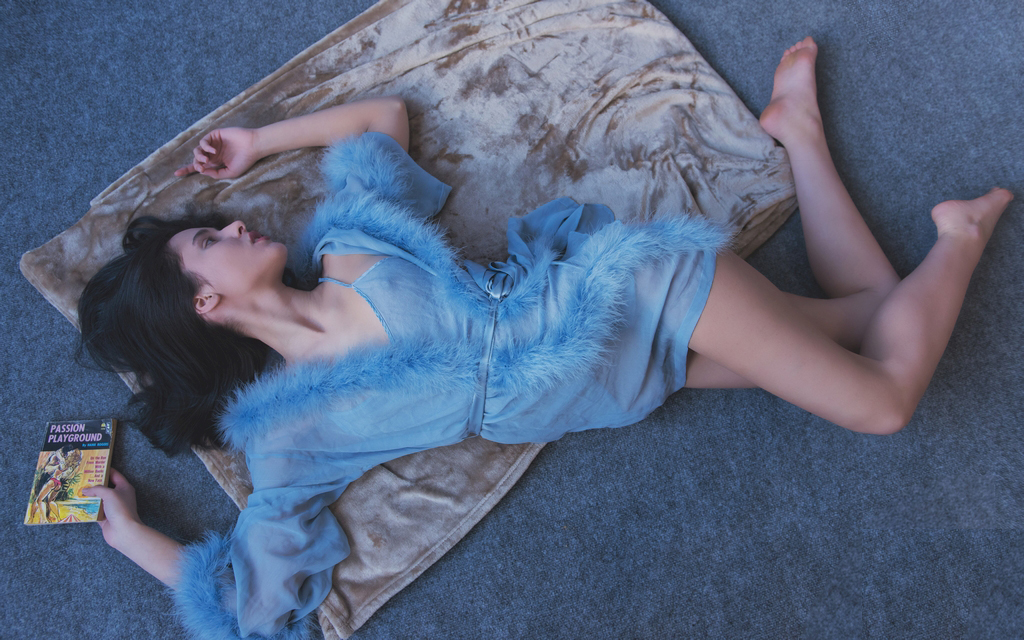 Email: Natasha@NatashaZare.com
Birthday: Feb 12th
Hair: Long and Black
Height: 5′ 10″
Eyes: Amber Brown
Weight: 130 lbs
Complexion: Medium
Bust: 32DD
Orientation: Bisexual
Shoe Size: 8
Available Days: 7 Days a Week

(Subject to Studio Availability
Due To Exclusive Use of Studio)
Available Times: 8am to 12am

(Two Hour's Advance Notice
Required for Same Day Sessions)
I'm Natasha Zare, an adventurous Switch with equal parts playful, sensual, and sadomasochistic. Entering the professional world of BDSM was a natural step for me as an award winning and published fetish model. Enchanting the masses with my beautiful stockings and tight laced corsets wasn't enough for me. I crave the thrill of personalized, intense sessions.
I truly won the genetic lottery with my tall, hourglass figure. Standing at 5'10" in my size 8 bare feet (6'4" in six inch heels), my presence instantly commands a room. Without asking, my natural 32DD chest and long legs get me exactly what I want. I have jet black hair that perfectly complements my big amber brown eyes. I have no doubt in my beauty; I use it to my advantage.
I have always had a taste for the strange and unusual. The Mutter Museum and various science exhibitions have always piqued my curiosity. My degree is heavily focused on psychology and crime scene analysis; both topics that I continue to study to this day. The concept of fetishes enthralls me. Knowing why a fixation occurs, how to key into one's mind, and knowing every trigger delights me to endless bounds.
As a Dominant, you'll find that I naturally range from soft and sensual to daring, strict, and sadistic depending on my play partner and my mood. I value direct communication, focus, and goal orientation from my submissive. I enjoy meeting various people on their journeys of personal discovery and fulfillment. I adore administering corporal punishment or a feather's light touch; if either garnishes a satisfying reaction, I will be pleased. Various types of humiliation hold a special appeal for me, and will always delight me if that is an arena you'd like to explore. Humiliation absolutely does not need to make an appearance in every session; I enjoy participating in a large assortment of play styles.
As a submissive, I enjoy pleasing my Dominant though my willingness of accepting discomfort or pain. I am as much of a masochist as I am a sadist. Mentally/physically intense scenes and rope bondage are my cup of tea. I revel in sensations and control as a submissive. I require firm direction from my dominant. For those without substantial Topping experience who would like to develop their Dominant side, I recommend booking a doubles session with me as a submissive and an experienced staffer as a co-Dominant. This will allow you to freely explore your existing abilities and learn new skills without pressure to perform as a Top.
As both a Dominant and submissive, I strive to gently expand personal boundaries and jointly experience growth. I appreciate BDSM and kink; I am always willing to adventure and try new things. Anything from the most basic of fetishes to the bizarre excites me. I savor unique experiences and I seek them out. Whether you consider your tastes mundane or unconventional, we will get along beautifully especially if you can communicate those preferences. For those who are unable to see me in person, I do offer playtime via text messaging, phone, and webcam. For webcam, you may admire my wonderful model body in various outfits while I charm you or control you.
Want to send Natasha a token of your appreciation?